Sicherheitsvorfall bei der GWDG: Passwörter der Beschäftigten müssen geändert werden / Reminder for staff: all university passwords must be changed immediately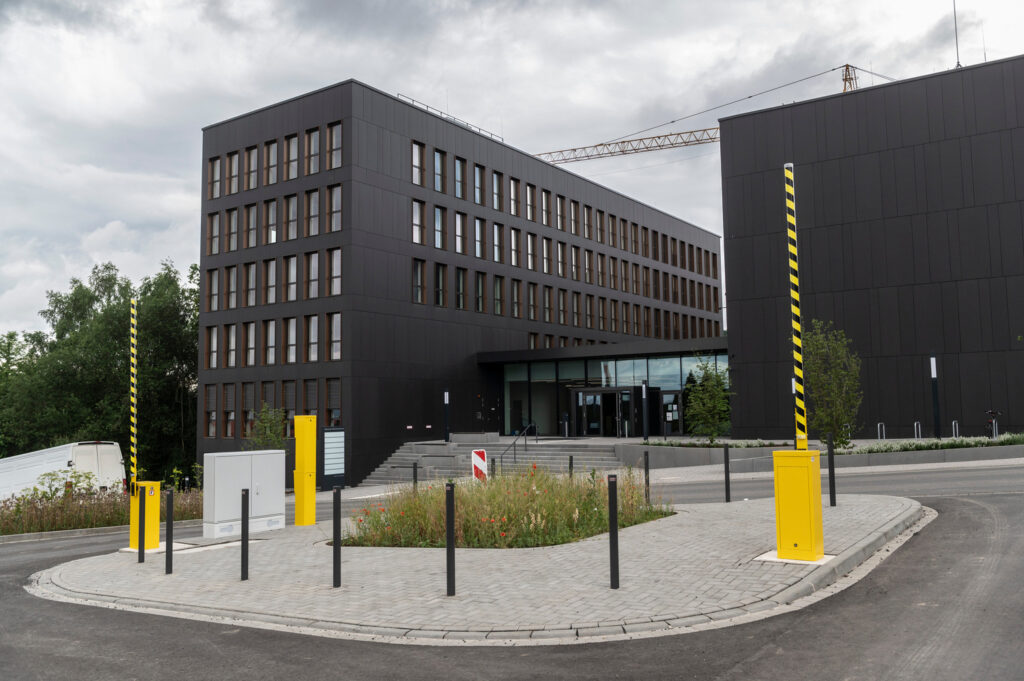 Wie bereits am 2. Oktober 2023 per E-Mail mitgeteilt, werden alle Beschäftigen gebeten, umgehend die Passwörter von ALLEN dienstlichen Accounts innerhalb der Universität zu ändern. Hintergrund ist eine vorsorgliche Sicherheitsmaßnahme aufgrund eines Sicherheitsvorfalls bei der GWDG.
Alle Beschäftigten der Universität Göttingen werden gebeten, umgehend ihre Passwörter zu ändern. Dies gilt auch für die von Ihnen betreuten Funktionsaccounts
Die Frist zur Passwortänderung endet am Montag, 09.10.2023 um 13 Uhr.

Accounts, deren Passwörter bis dahin nicht geändert wurden, werden aus Sicherheitsgründen automatisch gesperrt. In diesem Fall wenden Sie sich bitte an Ihre*n IT-Koordinator*in oder die Abteilung IT.

Mitarbeiter*innen der Zentralverwaltung nehmen die Passwortänderungen bitte auf https://idm.gwdg.de (*) vor.
Alle anderen Beschäftigen nutzen dafür https://id.academiccloud.de (*).

Es bestehen keine Auswirkungen auf studentische Nutzerkennungen, daher besteht für Studierende kein Handlungsbedarf.

Über den aktuellen Stand der Erkenntnisse informiert die GWDG in den Betriebsmeldungen und FAQ auf ihrer Website https://www.gwdg.de (*). Dort werden ebenfalls Hinweise zum Erstellen sicherer Passwörter sowie zum Erkennen von Phishing-Mails gegeben.
(*) In diesem Text haben wir aus Sicherheitsgründen keine Links gesetzt. Bitte kopieren Sie die entsprechende Adresse und fügen Sie diese in Ihren Browser ein.
---
Reminder for staff: all university passwords must be changed immediately
As already communicated by email on 2 October, all staff are asked to change the passwords of ALL official accounts within the University immediately. This is a precautionary security measure due to a security incident at the GWDG. This also applies to any departmental or service accounts that they manage. The deadline for changing passwords is Monday 9 October 2023 at 13:00
Accounts whose passwords have not been changed by then will be automatically blocked for security reasons. In this event, please contact your IT coordinator or the IT department.
Employees of the Central Administration can change their passwords at https://idm.gwdg.de (*).
All other employees should use https://id.academiccloud.de (*).
There is no impact on student user IDs and the GWDG services they use so there is no need for students to take any action.
The GWDG provides information about the current understanding of the situation in their service updates and FAQ on its website https://www.gwdg.de (*). You will also find information there about how to create secure passwords and how to recognise phishing emails.
(*) We have not embedded any links in this text for security reasons. Please copy the corresponding address and paste it into your browser.