Termine Studium / Events for Students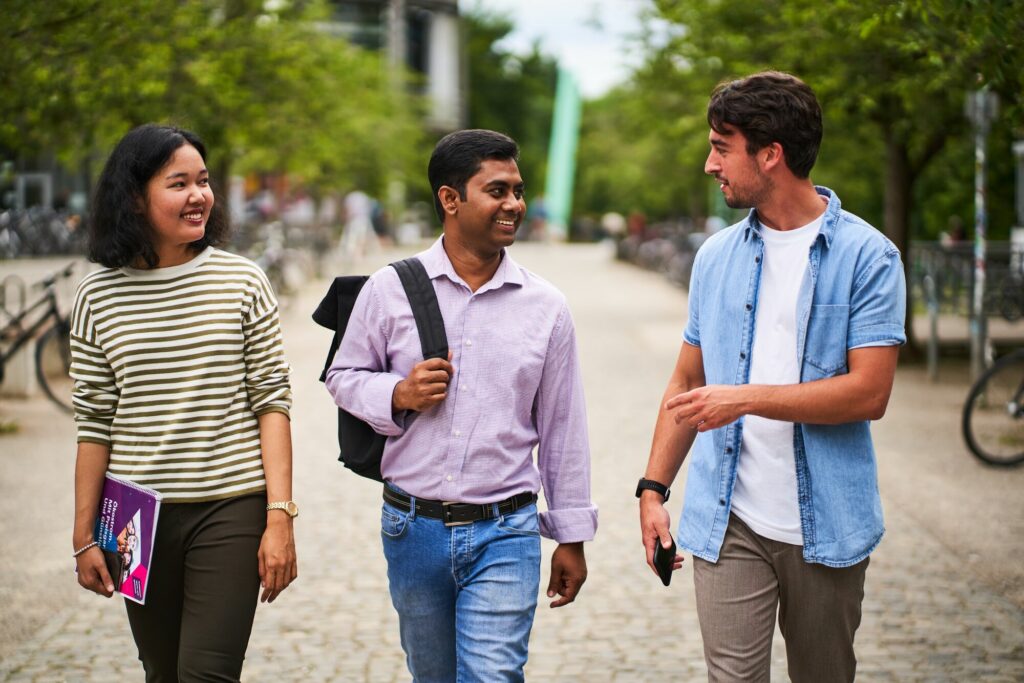 Das Semester wirft seine Schatten voraus: Im September starten die Vorkurse und unsere Pre-Arrival Online Week für internationale Studierenden. Wer sein Semester schon plant, kann mal einen Blick in das Angebot unseres Schreiblabors werfen.
Pre-Arrival Online-Einführungswoche für internationale Studierende
Herzlich willkommen an unserer Universität, liebe internationale Studierende! Wir starten am Montag, 18. September 2023, mit einer Online-Einführungswoche für alle internationalen Studierenden. Einen Überblick über alle Willkommens-Veranstaltungen, Links zum Study Buddy Programme und zur "First semester network group" finden Sie unter www.uni-goettingen.de/de/196392.html.
Vorkurse
Nicht vergessen: Ab September starten die Vorkurse für viele naturwissenschaftliche Fächer, Agrar- Forst- und Geowissenschaften, aber auch für Wirtschaftswissenschaften und Spanisch. Mit unseren Angeboten wollen wir Erstsemestern helfen, Schulwissen zu wiederholen, um einen reibungslosen Start ins Studium zu ermöglichen. Einen Überblick über die Vorkurse finden Sie unter www.uni-goettingen.de/de/52828.html.
Internationales Schreiblabor
Hausarbeiten, Präsentationen und vieles mehr: Unterstützung beim wissenschaftlichen Schreiben und Hilfe bei der Entwicklung der eigenen Schreibkompetenz finden Sie im Angebot unseres Internationalen Schreiblabors (ISL).
https://uni-goettingen.de/de/536462.html
---
Pre-Arrival Online Introductory Week
Welcome to our university, dear international students! We will start on Monday, 18 September 2023, with an online introduction week for all international students. An overview of all welcome events, links to the Study Buddy Program and the "First semester network group" can be found at www.uni-goettingen.de/en/196392.html.
Pre-courses
Don't forget: starting in September, the preliminary courses for many natural science subjects, agricultural, forestry and geosciences, but also for economics and Spanish will begin. With our offers, we want to help freshmen to repeat school knowledge in order to enable a smooth start into their studies. You can find an overview of the preliminary courses at www.uni-goettingen.de/en/52828.html.
International Writing Lab
Term papers, presentations and much more: support in academic writing and help in developing your own writing competence can be found in the offers of our International Writing Lab (Internationales Schreiblabor).
https://uni-goettingen.de/de/536462.html