"Karriereförderung von Wissenschaftlerinnen": dritte Ausschreibungsrunde / "Career promotion of female scientists": third call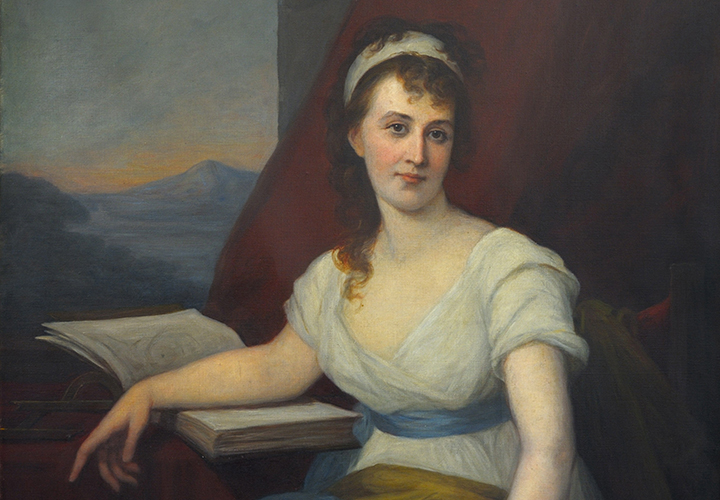 Am 15. September 2023 startet die dritte Förderrunde der Dorothea Schlözer-Programmsäule "Karriereförderung von Wissenschaftlerinnen". Die Förderung setzt an individuellen Bedarfen von Nachwuchswissenschaftlerinnen ab der Studienabschlussphase bis zur Juniorprofessur an und unterstützt Vorhaben und Leistungen, die die Chancen auf die nächsthöhere Karrierestufe deutlich verbessern.
Beantragt werden können finanzielle und zeitliche Ressourcen, um die für eine Wissenschaftskarriere geforderten (Zusatz-)Leistungen erbringen und ausbauen zu können, zum Beispiel Mittel zur Durchführung von Reisen für Feld- und Archivforschung, Zuschüsse für Lektorate, Korrektorate und Transkriptionen, Finanzierung von Kinderbetreuung während der Elternzeit für die wissenschaftliche Weiterqualifizierung und anderes.
Die Maßnahmen werden aus Mitteln des Professorinnenprogramms III finanziert und setzen eine Ko-Finanzierung (25,8 Prozent) durch die jeweilige Fakultät/Institut/Betreuer*in voraus. Das Volumen dieser Ausschreibungsrunde umfasst 60.000 Euro.
Anträge können vom 15. September bis 30. Oktober 2023 eingereicht werden.
www.uni-goettingen.de/ds-karrierefoerderung
---
On 15 September 2023, the third call within the programme "Career promotion of female scientists" will start. The programme addresses individual requirements of young female scientists from the final stage of studies up to junior professors. It supports projects or activities that significantly improve the chances of reaching the next career stage.
Applications can be made for financial measures as well as time resources to enable female scientists to provide and expand required (additional) performances within the scientific career, e.g. travel for field and archive research, grants for editing, proofreading and transcriptions, financing of childcare during parental leave in order to gain time for further scientific qualification etc.
The measures are financed from funds of the Programme for Female Professors III and require a co-funding (25.8 percent) by the faculty/institute/supervisor. The volume of this call is 60.000 euros.
Applications can be submitted from 15 September to 30 October 2023.