Kinder-Uni im Wintersemester / Science for kids during the winter semester (in German)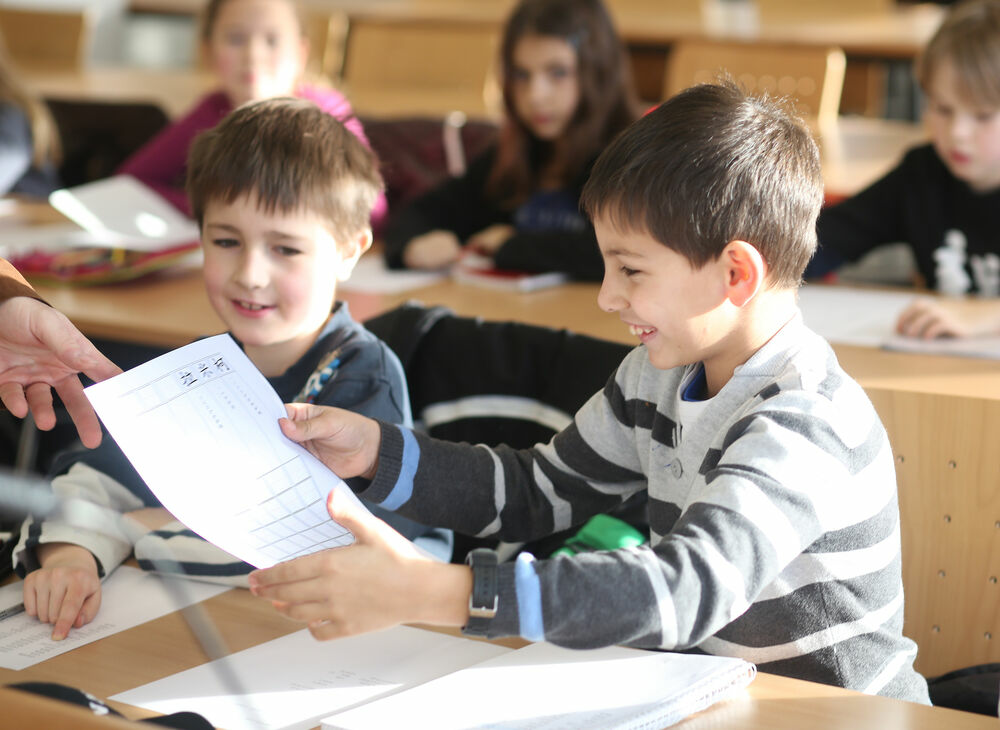 Im Wintersemester 2023/2024 bietet die Kinder-Uni der Universität Göttingen wieder ein abwechslungsreiches Programm. Sie richtet sich an Schülerinnen und Schülern der dritten bis sechsten Klasse. Die Vorlesungen finden jeweils am Mittwochnachmittag um 17 Uhr im Hörsaal ZHG 010 statt.
Los geht es am Mittwoch, 6. Dezember 2023. Prof. Dr. Lutz Ackermann führt unter dem Titel "Lego mit Metallen" in aktuelle Forschung zur nachhaltigen Chemie ein. Weitere Vorlesungen thematisieren Kinderechte, die Entdeckung der Evolutionstheorie durch Charles Darwin und die frühkindliche Entwicklung. In der Abschlussvorlesung "KiK – Kinder informieren Kinder" schlüpfen Kinder selbst in die Rolle der Dozent*innen. In den Seminaren geht es unter anderem um aktuelle und historische Münzen und Geldscheine sowie um die Tarnung von Pflanzen und Tieren.
Die Anmeldung ist ab sofort im Internet unter www.uni-goettingen.de/de/680146.html möglich.
---
Science for kids, lectures and seminars in German.