Akademische Jahresfeier am 7. Dezember 2023 / Annual academic celebration on 7 December 2023 (in German)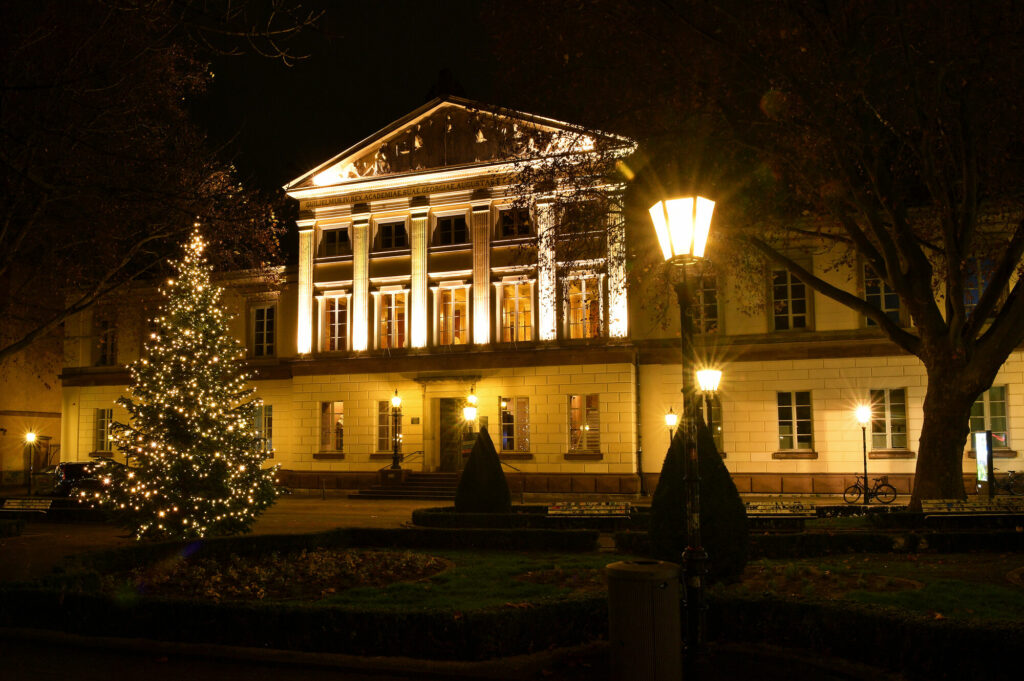 Die Universität Göttingen beendet das Jahr 2023 mit einer Akademischen Jahresfeier am Donnerstag, 7. Dezember 2023, in der Aula am Wilhelmsplatz. Die Veranstaltung beginnt um 18 Uhr und wird live auf dem YouTube-Kanal der Universität übertragen.
Universitätspräsident Prof. Dr. Metin Tolan wird die Gäste begrüßen. Grußworte sprechen Prof. Dr. Joachim Schachtner, Staatssekretär im Niedersächsischen Ministerium für Wissenschaft und Kultur, und Prof. Dr. Michael Schön, Dekan für allgemeine akademische Angelegenheiten der Universitätsmedizin Göttingen. Den Festvortrag mit dem Titel "Ein Schicksalsbuch Luthers – Beobachtungen zur typographischen Medienrevolution" hält der Kirchenhistoriker Prof. Dr. Thomas Kaufmann von der Universität Göttingen.
Anschließend werden die Lehrpreise der Universität für das Studienjahr 2022/23, die Dissertationspreise des Universitätsbundes Göttingen e.V. und die Universitätsmedaillen verliehen, die Gewinnerinnen und Gewinner im Wettbewerb "Kreativität im Studium" gewürdigt und die Urkunden im Dorothea-Schlözer-Postdoktorandinnenprogramm übergeben. Die Veranstaltung endet mit Tolans Jahresrückblick und Ausblick auf das Jahr 2024.
www.uni-goettingen.de/jahresfeier
---
The University of Göttingen will end the year 2023 with the Annual Academic Celebration on Thursday, 7 December 2023, in the Aula am Wilhelmsplatz. The event begins at 18:00 and will be broadcast live on the University's YouTube channel.