GWDG: Entwarnung beim Sicherheitsvorfall / all-clear regarding IT security incident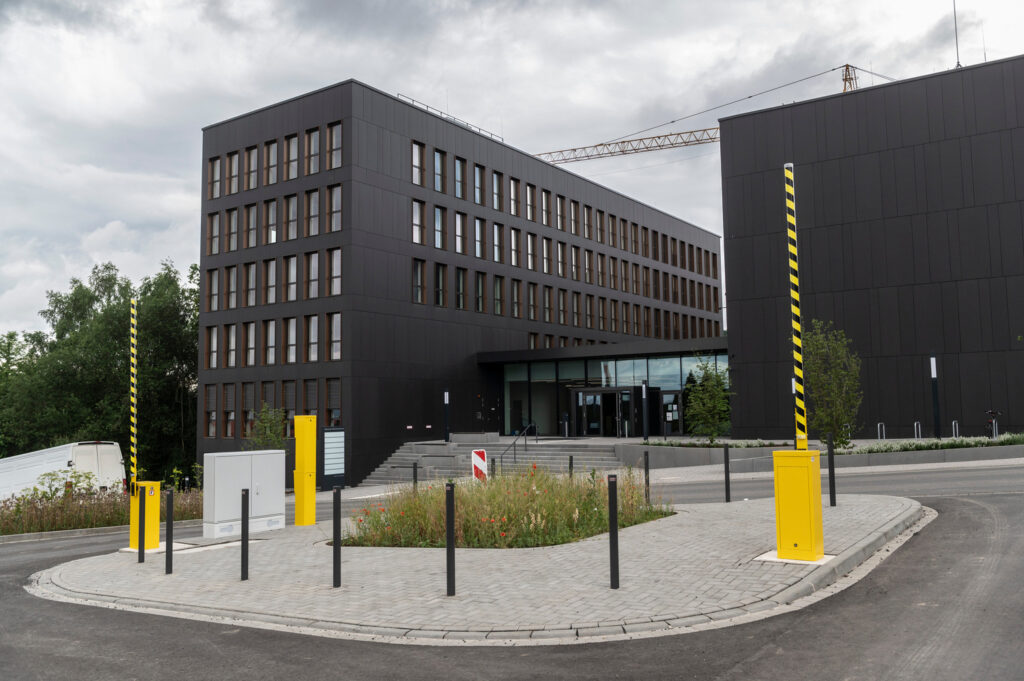 Zum Sicherheitsvorfall vom 28. September 2023 senden wir Ihnen heute eine Aktualisierung:
Die forensische Untersuchung ist nun abgeschlossen. Aktuell kann die GWDG laut den Expert*innen weitere Entwarnung geben, die Dienste, Systeme und Daten sind umfassend geprüft. Dennoch wird die Überwachung der Infrastruktur vorsorglich weiterhin verstärkt. Einige Dienste, die im Rahmen einer Vorsichtsmaßnahme deaktiviert wurden, werden so bald wie möglich wieder verfügbar gemacht.
Zusammen mit den externen Sicherheitsexpert*innen wurden verschiedene Maßnahmen ergriffen, um die Sicherheit der relevanten IT-Systeme über das vorhandene hohe Niveau hinaus zusätzlich abzusichern und das Informationssicherheits-Managementsystem der GWDG weiter auszubauen.
Eine wichtige Maßnahme zur Bewältigung der Situation war die schnelle Änderung aller dienstlichen Passwörter und die Sperrung von Accounts, bei denen die Passwörter nicht geändert wurden. Dies wurde umfassend durchgeführt. Einzelne, noch nicht aktualisierte Konten befinden sich derzeit in Bearbeitung und werden in den nächsten Tagen deaktiviert.
Wir bitten um Ihr Verständnis, dass es auch in den kommenden Wochen aufgrund von Maßnahmen zur Verbesserung der Sicherheit vorübergehend zu Einschränkungen bei einzelnen Diensten kommen kann. Wir danken allen Beschäftigten an dieser Stelle herzlich für ihre Unterstützung im Umgang mit dem Sicherheitsvorfall. Ein besonderer Dank geht an die IT-Verantwortlichen in den Einrichtungen für die konstruktive Zusammenarbeit und Unterstützung und den Mehraufwand in den vergangenen (und kommenden) Tagen.
Zur Erinnerung in Kürze:
Beschäftigte
mussten ihre Passwörter zu ändern (auch für die von ihnen betreuten Funktionsaccounts). Accounts, deren Passwörter nicht geändert wurden, wurden aus Sicherheitsgründen automatisch gesperrt. Falls das bei Ihnen passiert ist, wenden Sie sich bitte an Ihre*n IT-Koordinator*in oder die Abteilung IT.
Studierende
Es bestehen keine Auswirkungen auf studentische Nutzerkennungen und die von Studierenden verwendeten Dienste der GWDG. Daher bestand und besteht für Studierende kein Handlungsbedarf.
---
This is an update regarding the security incident of 28 September:
The forensic investigation has now been completed. According to the experts, the GWDG can currently give the all-clear; the services, systems and data have all been comprehensively checked. Nevertheless, as a precaution, the monitoring of the infrastructure is still being intensified. Some services that were deactivated as a precaution will be made available again as soon as possible.
Together with the external security experts, various measures have been taken to underpin the security of the relevant IT systems, going beyond the existing high level, and to further expand the GWDG's information security management system.
An important measure to deal with the situation was to quickly change all official passwords and block accounts where passwords had not been changed. This was carried out comprehensively. Individual accounts that have not yet been updated are currently being processed and will be deactivated in the next few days. 
We ask for your understanding that there may also be temporary restrictions on individual services in the coming weeks due to measures to improve security. We would like to take this opportunity to thank all staff for their support in dealing with the security incident. Special thanks go to the IT managers in the facilities for their constructive cooperation and support and the extra work in the previous (and coming) days.
As a quick reminder:
Staff had to change their passwords for all the accounts they use, including service accounts. Accounts where the passwords have not yet been changed have been automatically blocked for security reasons. If this has happened to you, please contact your IT coordinator or the IT department.
Students – there is no impact on student user IDs and the GWDG services used by students. Therefore, there was and is no need for students to take any action.