Liebe Studierende und Beschäftigte, liebe Angehörige der Universität,
herzlich willkommen im Wintersemester und im neuen Studienjahr! Ein besonderes Willkommen richte ich an alle neuen Beschäftigten und Studierenden der Universität. Wir freuen uns sehr, dass Sie bei uns sind – und ich mich ganz besonders darauf, viele Erstsemester heute Nachmittag zur Immatrikulationsfeier persönlich begrüßen zu dürfen.
Ich wünsche Ihnen allen einen optimalen Start und alles Gute.
Wie in den vergangenen Jahren gehen wir gut vorbereitet in das kommende Wintersemester. Und wie im vergangenen Jahr bin ich mir sicher, dass einem bunten und vielfältigen Campusleben nichts entgegensteht. Wir alle werden aber benötigt, um das Campusleben auch angenehm zu gestalten: Nutzen Sie die zahlreichen Angebote zur Orientierung, an Kultur, Sport, Musik und zur Organisation von Studium und Arbeit. Und: Bitte achten Sie auf sich und andere und helfen Sie uns, die Universität auch in Zukunft als Platz der Toleranz, des Friedens, der Diversität und des Austausches von Ideen und Meinungen zu nutzen.
Die Energiekosten und mögliche Energieengpässe haben uns im vergangenen Jahr sehr beschäftigt. Ich danke allen Studierenden und Mitarbeiter*innen, die uns dabei unterstützt haben, unseren Wärmeverbrauch im vergangenen Jahr um gute 20 Prozent zu reduzieren. Auch wenn in diesem Jahr die Angst vor einer Gas- oder Energieknappheit etwas geringer ist, werden wir an den Energiesparmaßnahmen, wie der Absenkung der Raumtemperaturen auf 19 Grad, festhalten – das ist ein Beitrag auf dem langen Weg zur Klimaneutralität.
Bereits zum dritten Mal vergibt die Universität einen Lehrpreis, für den Sie noch bis zum 31. Oktober Vorschläge einreichen können. Nominierungen sind wie in den vergangenen Jahren in den beiden Kategorien "Beste Veranstaltung (< 50 Teilnehmende)", "Beste Großveranstaltung (> 50 Teilnehmende)" sowie für den Sonderpreis der Studierendenschaft für besonderes Engagement in der Lehre (in diesem Jahr zum Schwerpunkt "Internationalisierung") möglich.
Vor zwei Jahren hatte ich mit Beginn meiner Amtszeit "Samstagsgespräche" angeboten, um mit Ihnen persönlich ins Gespräch zu kommen. Ich war und bin sehr erfreut darüber, wie rege Sie dieses Angebot nutzen und möchte mich bei Ihnen auf das Herzlichste für die vielen Einblicke in das Universitätsleben, die ich ansonsten kaum hätte erhalten können, und für Ihr Vertrauen bedanken. Gerne führe ich die Gespräche weiter. Bitte melden Sie sich unter praesident@uni-goettingen.de, falls Sie an einem Samstag zwischen 14 und 15 Uhr mit mir eine Viertelstunde online über ein Thema der Universität sprechen möchten.
Vor dem Schreiben dieses letzten Absatzes habe ich großen Respekt. Auch wenn wir uns daran gewöhnen müssen, dass es kaum einen Konflikt oder eine Naturkatastrophe gibt, die unsere Universität und unser Universitätsleben nicht in irgendeiner Weise berührt, haben mich die furchtbaren Bilder der Gewalt der Hamas gegen die israelische Zivilbevölkerung, die Geiselnahmen und das grausame Töten zutiefst erschüttert. Mir fehlen die richtigen Worte, um unseren israelischen Studierenden und Wissenschaftler*innen in Göttingen, die sich momentan um ihre Freunde und Angehörige sorgen oder Verluste hinnehmen mussten, Trost auszusprechen. Die Universität Göttingen verurteilt aufs Schärfste die Angriffe der Hamas auf Israel und drückt ihr tiefstes Mitgefühl für die Opfer und ihre Familien aus. Wir haben dies auf unserer Webseite und in Schreiben an unsere israelischen Partneruniversitäten zum Ausdruck gebracht. Ich bin mir sicher, dass Sie sich mir anschließen, wenn ich wiederhole: Die Universität Göttingen verurteilt jede Form von Gewaltanwendung zur Durchsetzung politischer oder gesellschaftlicher Ziele. Sie distanziert sich klar von allen Parteien und Organisationen, die zu Fremdenfeindlichkeit und Hass aufrufen und steht für Vielfalt und Toleranz – zum Wohle aller!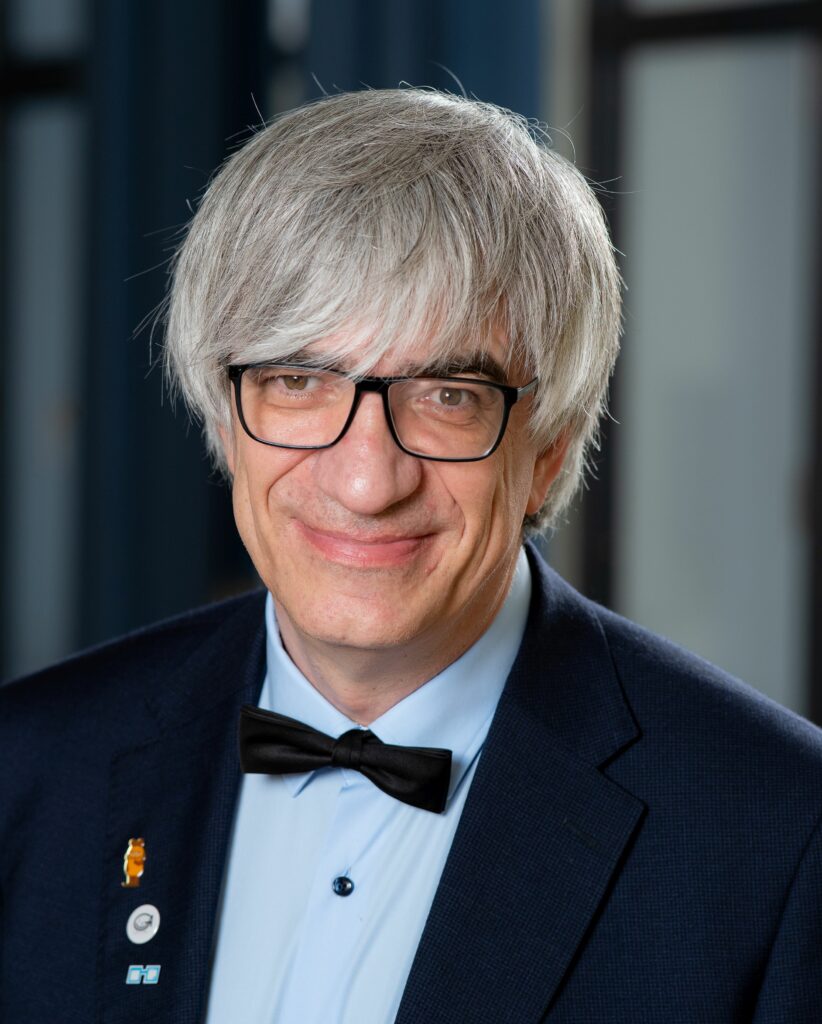 Ihr
Prof. Dr. Metin Tolan
Universitätspräsident
---
---
Welcome to the winter semester and the new academic year! I would like to extend a special welcome to all new students and members of staff at the University. We are very happy to have you here with us. And I am especially looking forward to welcoming many first-year students in person this afternoon to our "Immatrikulationsfeier" celebrations.
I wish you all the best possible start.
As in previous years, we are going into the coming winter semester well prepared. And like last year, I am sure that nothing stands in the way of our lively and diverse campus life. But, every one of us has a part to play towards making campus life enjoyable: please take advantage of the many opportunities for orientation, culture, sports, music and organising your studies and work. Please take care of yourself and others, and help us to continue to use the University as a place of tolerance, peace, diversity, and exchange of ideas and opinions.
Energy costs and possible energy shortages have been a major concern for us over the past year. I would like to thank all staff and students who helped us reduce our consumption of energy for heating by a good 20 per cent last year. Even if the fear of a gas or energy shortage is somewhat less this year, we will stick to the energy-saving measures, such as keeping room temperatures at 19 degrees. This is our contribution on the long road to climate neutrality.
For the third time, the University is awarding a teaching prize and you can submit nominations for this until 31 October. As in previous years, nominations are possible in several categories: "Best event (< 50 participants)"; "Best large event (> 50 participants)"; and the special prize of the student body for exceptional commitment in teaching (this year with the focus on "Internationalisation").
Two years ago, at the beginning of my term of office, I offered "Saturday Talks" to get into conversation with you personally. I was and am very pleased how actively you took advantage of this offer. I would like to thank you most sincerely for the many insights into University life that I would have otherwise been unlikely to have, and for your trust. I would be happy to continue the discussions. Please get in touch at praesident@uni-goettingen.de if you would like to talk to me online for fifteen minutes about a University topic, on a Saturday between 14:00 and 15:00.
It is with great reverence that I write this final paragraph. Even though we have to get used to the fact that there is hardly a conflict or a natural disaster that does not touch our University and our University life in some way, the terrible images of Hamas' violence against the Israeli civilian population, the hostage-taking, and the cruel killing have deeply shaken me. I cannot find the right words of course to console our Israeli students and academics in Göttingen who are currently worried about their friends and relatives or have suffered losses. The University of Göttingen strongly condemns the Hamas attacks on Israel and expresses its deepest sympathy for the victims and their families. We have expressed this on our website and in letters to our partner universities in Israel. I am sure you will join me in repeating: the University of Göttingen condemns any form of violence used to achieve political or social goals. It clearly distances itself from all parties and organisations that call for prejudice and hatred, and it stands for diversity and tolerance – zum Wohle aller! For the good of all!
Professor Metin Tolan
University President