Studien-Check im Wintersemester / Study check in the winter semester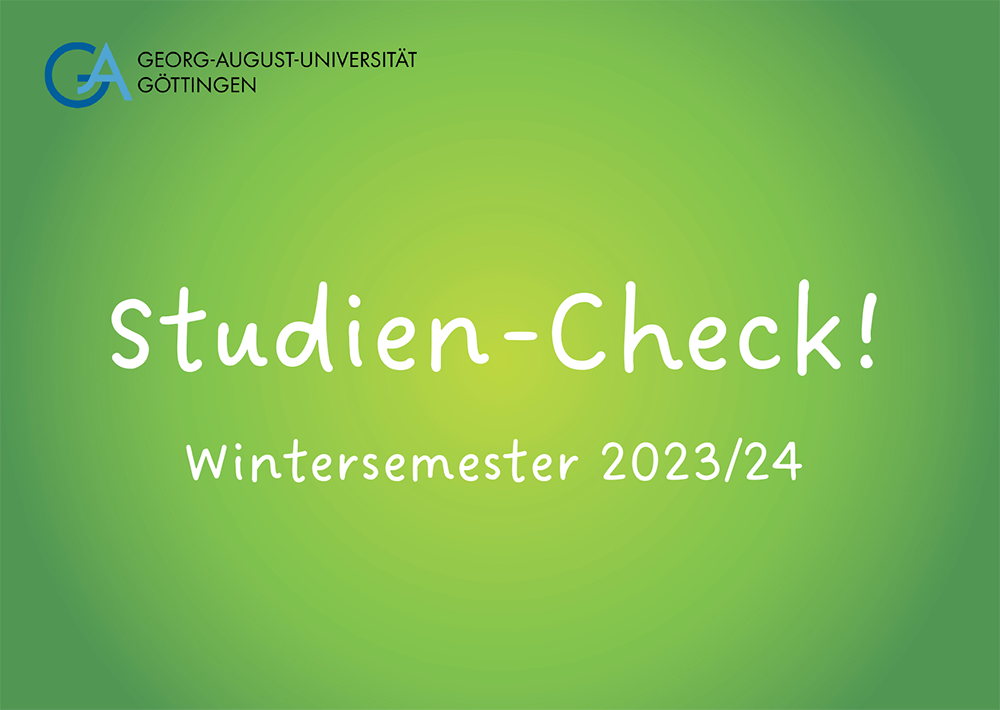 Nach den ersten Monaten im Studium ziehen viele Studierenden eine erste Bilanz: Bin ich schon richtig an der Uni angekommen? Passt mein Fach zu mir? Wie bereite ich mich erfolgreich auf die anstehenden Prüfungen vor?
Um diesen Fragen gezielt nachgehen zu können, bietet die Zentrale Studienberatung (ZSB) verschiedene Angebote für einen "Studien-Check" an.
Los geht es mit dem zweiteiligen Workshop "Durchstarten mit den passenden Lernstrategien" am Montag, 27. November 2023, und Montag, 18. Dezember 2023. Anmeldung bis 20. November 2023 erforderlich.
www.uni-goettingen.de/de/668363.html
Ab dem 4. Dezember 2023 können Sie in der ZSB einen individuellen Beratungstermin buchen. Die offene Sprechstunde findet dienstags und donnerstags von 13 bis 15 Uhr sowie mittwochs von 11 bis 13 Uhr statt und beginnt am 5. Dezember 2023.
www.uni-goettingen.de/studien-check
---
After the first few months of their studies, many students take stock: Have I really arrived at university? Does my subject suit me? How can I successfully prepare for the upcoming exams? In order to answer these questions, the Central Student Advisory Service (ZSB) offers various "Study Checks".
"Getting started with the right learning strategies" is the title of a two-part workshop on Monday, 27 November 2023, and Monday, 18 December 2023. Registration required by 20 November 2023.
www.uni-goettingen.de/de/668363.html (website in German)
From 4 December 2023, you can book an individual consultation appointment at the ZSB. The open consultation hours will take place on Tuesdays and Thursdays from 13:00 to 15:00 and Wednesdays from 11:00 to 13:00 and will begin on 5 December 2023.
www.uni-goettingen.de/studien-check (website in German)